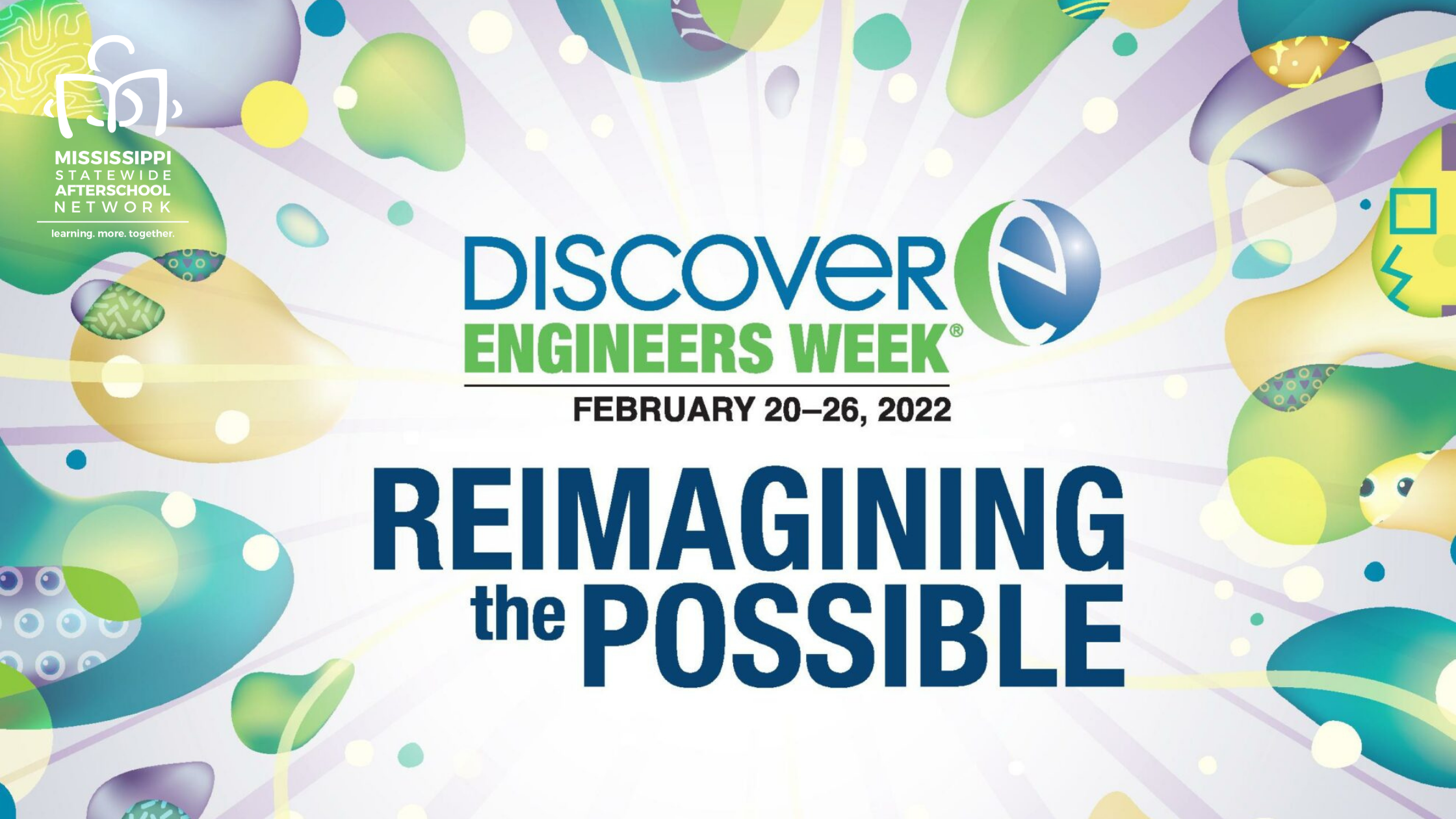 Most kids don't know any engineers or technicians. And they don't really know what engineers do. This leads to interesting assumptions—like engineers sit in a cubicle doing math problems all day. Whether you meet with students in-person or virtually, you can spark their interest by talking to them about engineering, doing STEM activities, and sharing your story.
During Engineers Week or anytime during the year, we invite you to:
Learn more on how you can help a student build their STEM identity.
What can you do?
Engineers Week is a time to recognize the critical work of engineers, technicians, and technologists.
Join us on social media #Eweek2022 #WhatEngineersDo

Post photos of your team, engineering projects, and even selfies!
Share a message about engineering's vital role in innovating solutions to global challenges, the value of engineers, or engaging students in engineering.

Host an Engineers Week event.

It can be as simple as coffee or lunch with a few colleagues to hosting an organization wide celebration.
Recognize individuals to honor their achievements – in person, online, or by nominating them for an award.
Invite an inspiring speaker to deliver a virtual or live talk during Engineers Week.
Post pictures #Eweek2022   #WhatEngineersDo

Advocate for the field.

Ask your mayor, governor, or congressional representative to issue a proclamation recognizing the contributions of engineers.
Work with your corporation, society, or college communications team to post a message from leadership.

Tell a friend.

Do your colleagues, friends, and family know about Engineers Week and what your plans are for celebrating? Tell them and let them join in the fun.
Schedule:
Sunday, February 20: #Eweek2022 Kick Off
Monday, February 21: Launch of #WhatEngineersDo campaign
Wednesday, February 23: Persist Series: From Surviving to Thriving
Thursday, February 24: Celebrate #GirlDay2022 + Chats with Change Makers 
Saturday, February 26: Last Day of #Eweek2022
Friday, March 4: Celebrate #WorldEngineeringDay